KENMORE SHOP & PO
---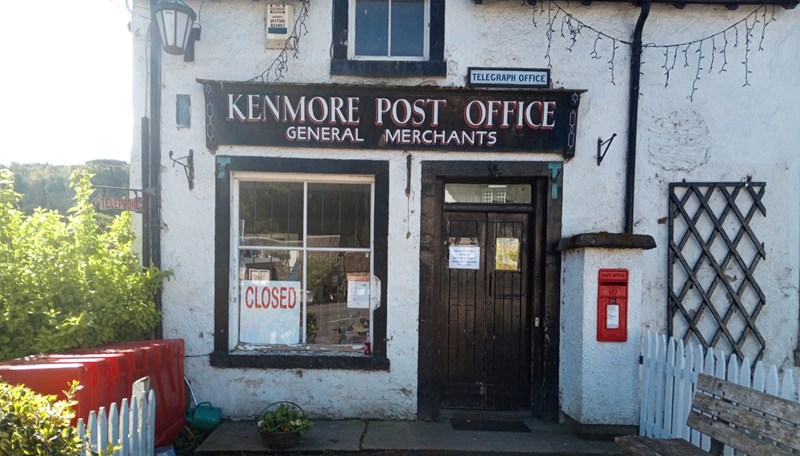 CLOSED is unacceptable.
The community council is seeking views from the local community on how best to save the shop/post office.
Current Position
we:
have a meeting arranged with the owner on his return to Kenmore.
are looking for alternative option.
are getting in place the necessary powers to carry out community "Buy Outs" and "Asset Transfers".
If you can help or just want to support email to get on information list.
To support Community Buy outs & Asset Transfers we will use the Breadalbane Development Trust Articles etc
If you are resident and within Kenmore & District and Glen Lyon & Loch Tay CCs bounderies then please join. Membership Form
---
Available Information